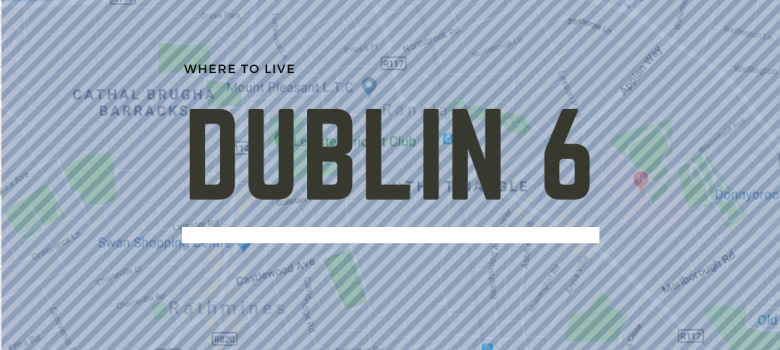 General information
Dublin 6 is located south of Dublin 2 and to the west of Dublin 4. Dublin 6 is an extremely popular and sought-after area. This is reflected in the property prices but nevertheless, Dublin 6 is particularly popular among students. This is probably because of its attractive location -- Dublin 6 is only 20-25 minute walk from city centre -- but predominantly because of the unique and vibrant atmosphere.
You can find all types of accommodation here: houses, apartments, cottages, flats, studio apartments and gated communities. If you have a smaller budget, you can look for shared accommodation. A little bit more money might get you a flat or a studio apartment. More modern or modernized properties range from very expensive to ridiculously expensive.
Is Dublin 6 safe?
Dublin 6 is considered a safe neighborhood.
Buses
Rathmines is only 20-25 minute walk from city centre and it is served by plenty of bus routes. It usually doesn't take more than 5 minutes to wait for a bus.
Luas
Luas is a tram/light rail system in Dublin. Currently two Luas lines operate in Dublin. The Green Line extends from Sandyford through St Stephen's Green towards Ashtown. The Red Line extends from The Point Village through Abbey Street towards Tallaght. Ranelagh is served by Luas Green Line.
Bike sharing
Two bike sharing services operate in Dublin: dublinbikes and BleeperBike. Bike sharing schemes provide an interesting alternative to traditional forms of transport. Dublin 6 is served by BleeperBike.
Getting to the airport
The easiest way to get to the airport from Dublin 6 area is to take AirCoach Route 700 from Leeson Street (Dublin 4).
Employment opportunities
Dublin 6 is essentially an extension of the City Centre and therefore it is convenient to commute to any job available in the City.
There aren't many big office blocks in Dublin 6 but there is a lot of small business. Typical offers include office admin, financial or IT jobs.
Cafés, bars, pubs and restaurants and shops provide options for finding employment in the Restaurant / Catering / Retail sectors.
Dublin 6
Interesting places