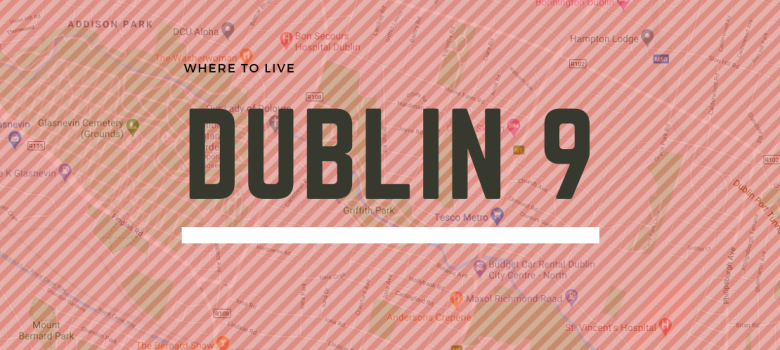 General Information
Dublin 9 is situated directly north of Dublin City Centre. It's neighbouring areas are Dublin 11 in the west and Dublin 9 in the east.
The following neighbourhoods belong to the Dublin 9 postal district: Drumcondra, Beaumont, Elm Mount, Griffith Avenue, Santry, Whitehall and Parts of Glasnevin.
One of the highlights of Dublin 9 are the National Botanic Gardens located between the Glasnevin Cemetary and the River Tolka. The Botanic Gardens are open all year round and boast an impressive collection of specimens both indigenous to Ireland as well as examples of exotic flora housed in several glasshouses.
Typical accommodation opportunities consist of houses and apartment blocks. Dublin 9 is served by numerous bus routes. Cycling offers a healthy alternative as traffic is often heavy in Dublin 9.
Prices in Dublin 9 are moderate to expensive as the quality of available housing may vary considerably.
Is Dublin 9 Safe?
It's difficult to make any generalising statements about the level of safety in Dublin 9. The character of the area is very mixed and you can find houses of high profile politicians and celebrities very close to some neglected properties.
Dublin 9 certainly doesn't have any no-go zones but it's not a place where people leave their door open at night either.
Don't be afraid but follow general safety precautions at all times.
Rail
Drumcondra is served by the Drumcondra railway station.
Buses
Numerous bus routes serve Dublin 9 area.
Getting to the Airport
AirCoach service stops by the Drumcondra railway station.
As a predominantly residential area, Dublin 9 does not offer lot variety in terms of employment prospects. You could try finding a job in local offices, stores, shops and pubs. It is also possible to find home carer and au pair jobs.
However, Dublin 9 can serve as a convenient location to live and commute to your work. Dublin 9 might appeal to people working at the Dublin Airport, the City Centre or EastPoint Business Park.
Dublin 9
Interesting places